Competence Center Software Maintenance
In many successful software systems maintenance expenses account for about 70% of the total system cost. Despite this fact increasing demand for software and limited development resources led to a focussing on the initial development cost. For a correct estimation of the expenses for software systems, the close relationship between all development and maintenance costs - originating from all phases of the software lifecycle - must be taken into account. The optimization of methods, techniques and processes in the field of maintenance and enhancement offers enormous potential for the reduction of cost, increase of productivity and improvement of quality. Our goal is to increase efficiency and to improve quality of the software maintenance process.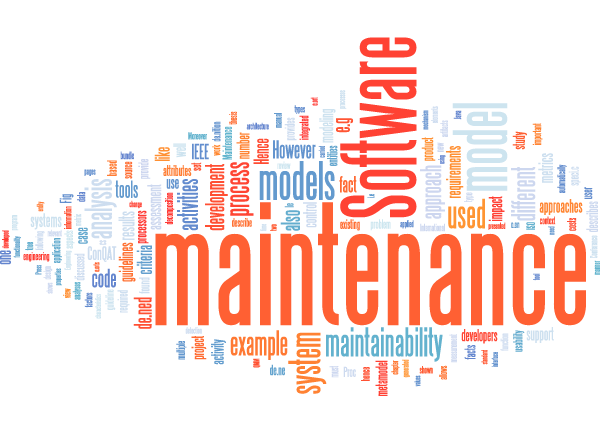 Word cloud created with Wordle.